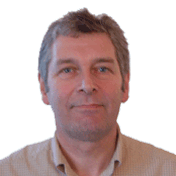 About me
Hi – I'm Phil, a sixty something, fully qualified government approved driving instructor (ADI) and believe that, with patience and professional training, everyone can learn to drive safely and have a skill for life.
With the help of the LDC training system everybody can work at their own level and at a rate that suits them, and my aim for every lesson is to make it an enjoyable experience whilst ensuring new skills are learned and confidence increased.
I enjoy meeting all types of people and I'm told I am friendly, calm and very patient. I take pride in the fact that I have a high pass rate and am recommended by former pupils to their family and friends.
If you want to learn to drive, whether young or old, I can equip you with the skills you'll need to pass your test, but more importantly, ensure you have the skills needed to cope with the ever increasing traffic on the roads today, so you can continue to enjoy driving in a safe, courteous and confident manner.
So don't delay, click here to "Contact me"